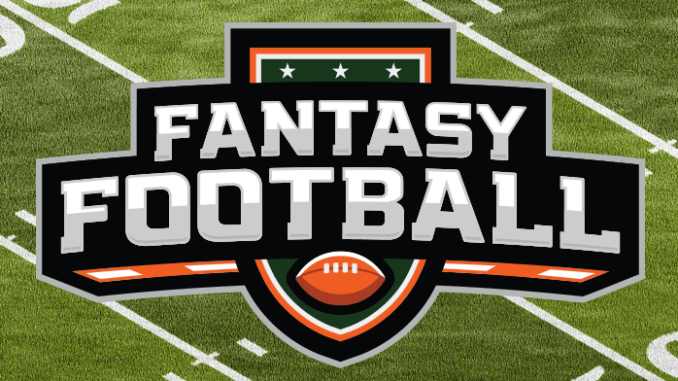 Nowadays, people in India are taking a keen interest in football matches. This interest is not only limited to the football world cup but also various domestic leagues as well as. The craze of football matches was very much presence all over the globe, this craze has now infected India as well as. The youth are taking more interest in this game. There are so many people who have vast knowledge about football; their love for the game is very evident. To make it a more exciting event, we have the best fantasy football app which can provide you with another level of experience.
But what is fantasy football? Its platform through which you can experience real football without any physical efforts. All you need is to field a team of football players selected from available players in the real football match. Your scoring in fantasy football will depend upon how the players that you selected in your squad are performing in real live matches. It depends upon the actual real performance of the players that determines your score. If they are performing well, you will score good and vice versa. Use all knowledge that you have in selecting the best players from the available so that you have the competing advantage over others. So select the players to get the best score.
Fantasy football leagues are a great way to show your football knowledge and skills. You can use these skills and knowledge to earn extra money. Moreover there is a large array of football leagues happening in every part of the world. You can easily select the one you are confident about starting your journey on to the fantasy football league. It is an easy way of making money when you have the required knowledge.
One can earn some real cash, bonuses and various cash back by using gaming knowledge. You can play fantasy football league from any device of your choice. There are certain rules and guidelines one need to follow to enjoy this game and earn some cash. These are explained as follow:
The first step is to form your fantasy football squad of 11 players. Basically, the players are classified into 4 categories, i.e. forwards, midfielders, defenders and goal keepers. These players include:
Forwards should not be less than 1 and not more than 3.
In case of midfielders, it should lie between 3 to 5.
The defenders should not exceed 5 with subject to minimum of 3.
A team can have only one goalkeeper.
It should be kept in mind that a you have to manage the team of 11 payers within the limits given above.
The initial squad of yours cannot exceed more than 1000 gems. So choose your squad of 11 players according this budget amount for initial selection.
Another important point that is to be kept in mind that you have to select team of 11 players from both teams that are competing against each other i.e. you cannot select all the players from one team only. It must be the combination of both. Maximum of 7 players can be selected from the same team and not more than that. You have to hence select the players from the both the competing teams.
After selecting your squad, select your captain and star player. This is important decision as captain player gets 2 times the scored player whereas star player gets 1.5 times the scored player. These players plays an important role in your team so choose them after considering their past performance to see which players are in great form and accordingly select your captain and star player.
Another important part is to be able to understand the scoring pattern. The scoring pattern under football is divided into three parts i.e. Attack, Defence and bonus. All the detailed information related to these scoring patterns is availed on fantasy football league apps. One is advised to thoroughly go through it.
Once your team is ready, then you can start playing by joining in with live match. All you have to see whether your players are performing or not now.
Final points, ranking and winners are declared after the match ends and no changes are made because information is available through the reliable source only.
Some other important points for better understanding includes:
If the player of your selected team is 2 yellow cards then -4 will be deducted from your score and in case of one red card -4 will be deducted. In case of red card, the player will be penalized for any goal conceded by their team.
When a goal is scored in its own net whether, it will be considered as own goals and scores will be accordingly marked.
No score is awarded to the player in case of penalty or free kick.
When the extra time is given in the match, the points will be awarded on the basis of regular match.
Winning is bonus is given to those players belonging to team who actually won.
When Tie happens, no winning bonus is given.
In case of penalties, there are no scores given.
If a player plays for 60 minutes or more, they are awarded for the same.
In case the team concedes more than goals than -2 will be done from scores of the all players of the team even the substitute.
There is one more way through which you can also earn through refer and earn is available on number of football fantasy league app.So kick start your journey of fantasy football league today through number of various available apps. The thrilling experience provided by the football matches can further by enhance when you are in control. You are the one who will decide who will be in your squad. This is the best way through which you can earn extra cash without doing much. All you need is to use knowledge about the game and implement while selecting the team of 11 players. Get the best premier fantasy app to enjoy yourself and earn some extra cash too.