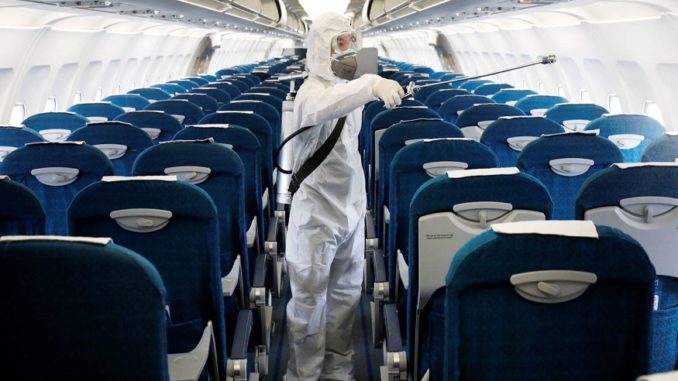 Looking for reasonable travel options amidst the pandemic? Well, you are not alone. Ever since the COVID travel restrictions have resumed, travellers are looking for ways to save money on expensive flight costs. Mentioned in this post are some key steps that can help you save money on expensive flight tickets.
Covid-19 brought the travel world over to a complete halt causing severe problems to people who needed to travel internationally for business or to meet their family. While the restrictions have eased out recently on international travel, it has led to a sudden influx of passengers looking to fly across destinations. This, along with lesser flights operating, has resulted in a steep increase in flight ticket prices, especially international routes. Moreover, the weak economic situation has only made it worse for many people.
Thus, travellers are looking for ways to find the best deal, but with lesser flights and a sudden increase in demand, there seems to be little respite any time soon.
However, there are some unique ways travellers can save money on expensive flight tickets amidst this turmoil. Here are 5 ways to save money on expensive fight tickets during COVID:
Go for "Via" Flights with Multiple Stops:When travelling internationally, especially long distances, you will notice two types of flight options – direct flights or flights with stops along the way. Direct flights tend to be more expensive than longer-duration via flights. While they add to the inconvenience of layovers and changing flights, they are a great way to save money on expensive flights. However, do ensure that you do not need to take a transit visa at the airports you are stopping for layovers. Usually, you might be required to take a transit visa if you are changing airports or terminals while switching flights. If you do need a visa, then factor-in the visa costs before deciding.
No-Frills Airlines: Most flights operating internationally come with some standard facilities such as in-flight meals and drinks, leg-room seats, and other amenities. While they do add to the comfort, they can also inflate the ticket prices. Opting for no-frills airlines can help you save valuable money. However, carry your own neck-pillow and headsets or buy snacks from the airport before boarding so that you don't have to pay extra on the flight.
 Use or Earn Airmiles: This may be the perfect time to reap the benefits of all the miles you have been accumulating for so many years. With ticket prices showing no signs of retreat, using your miles can be a great way to save money on international flights. In case you do not have enough miles to redeem, don't forget to earn miles on the expensive flight tickets. While it may not help you reduce the prices, it can surely help in offsetting the losses due to increased prices.
Travel Smart, Be Prudent
Considering the travel industry is hit hard during the pandemic, flight fares are not looking to get any cheaper. The airline industry seems to be using this opportunity to recover costs and hike up prices for future travel. Hence, even post the pandemic, these are points that can help you save money on flight tickets.