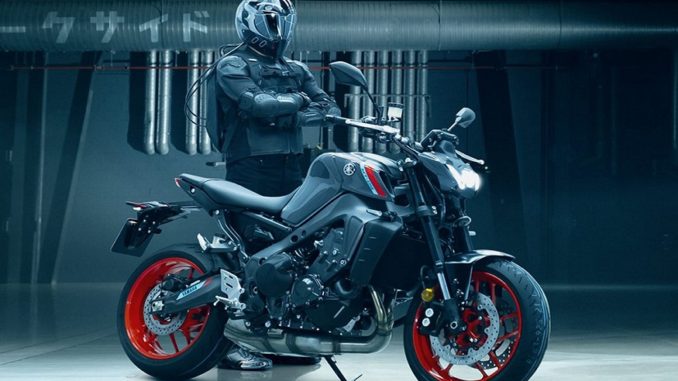 The famous MT-07, with its parallel twin engine, that gets tweaked for the new year, along with refreshing looks and a Euro 5 compliant engine. Yamaha has unveiled a properly revised MT-09, while the MT-07 gets updated too. The new MT-09 even gets a larger engine.
The looks department
What's immediately evident is the difference in the design wherein the MT-07 gets identical styling to its larger sibling. It sports a new LED headlight, a restructured fuel tank and new mirrors too. Even the radiator shrouds seem to be a little different. It features new LED indicators and a new LCD instrument cluster. The handlebar is wider, while the tail section remains similar to the older bike's.
Power ranger
The MT-07's parallel-twin engine has received minor changes, but now meets Euro-5 emissions norms. This has been possible, thanks to a tweaked intake, a new ECU and a new exhaust design. There has been a decrease in power however and now makes 72bhp and 67Nm of torque. However, this is very unlikely to show in the performance of the motorcycle. Yamaha bikes also states the power delivery is much more linear, resulting in a better ride experience.
Chassis
The diamond chassis has been retained, but the bike gets bigger front brakes. It is shod with Michelin's Pilot Road 5 tyres and the new bike stands taller and wider with a very accessible seat height. The bike weighs in at 184kgs.
On the road
Thanks to the brilliant chassis, riders can ride it aggressively and chassis manages to cope with it. It loves being chucked into corners, and is quite confidence-inspiring, allowing you to push it hard. The brakes bite well, and throttle responses are sharp. The riding posture is a bit aggressive and its looks are stunning. And it matches all the performance too. This is a motorcycle that you can ride like you've stolen it, and the light weight of the bike only makes things better. Acceleration is strong, but lacks punch. But it's rather easy to ride fast. The steering is communicative and the bike stays planted at high speeds.
It will truly turn out to be a great buy, as it is very energetic, happy to slide around and comes with a character that is hard to match. We hope to experience better suspension and brakes when we ride one though. This is going to be the first time Yamaha will be selling the MT-07 in India and will take on the likes of the Kawasaki Z650. Also, grab the latest info on the upcoming bikes, only at autoX.