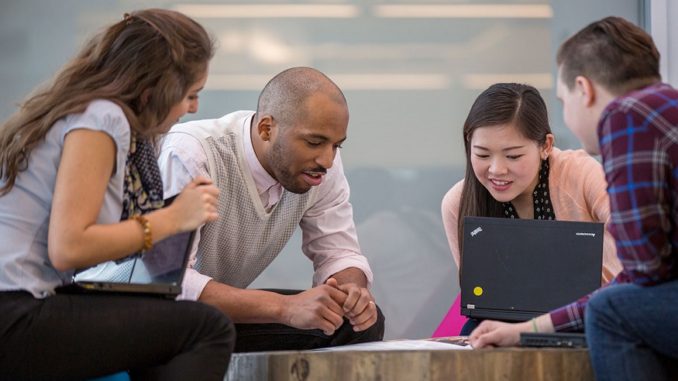 Biochemistry is a branch of science that involves the study of living (biological) organisms and that of the chemical processes going on inside and around them. A career in biochemistry includes the arena of science that emphasizes on the effect organisms have on each other and their environment.
Earning a degree in biochemistry will give you the ability to comprehend the chemical reactions and combinations, which occur because of the impact of biological processes such as metabolism, growth, reproduction, and heredity, among others. This article is structured to give you all the reasons why you should opt for MSc biochemistry.
What modern techniques can you learn from this course?
Students who choose to embark upon the field of biochemistry are often considered future biochemists. During the course curriculum, you will pick up skills related to analysing the structures and functions of proteins, carbohydrates, enzymes, fats, and other components of a living cell.
The molecular basis of the action of genes and the process of metabolism may seem to be the most promising applications of biochemistry. Acquiring expertise in biochemistry laboratory techniques will help you take part in the biomedical engineering sector in today's world.
With the world is evolving faster than ever, there is a need to understand the organisms we live with and their connection with the environment. The importance of earning a qualification in biochemistry is not just limited to its ability to make significant contributions towards modifying the DNA structure and illumination, but the demand for extracting day-to-day solutions out of it.
What are some of the career opportunities that you get?
There is always some or the other field open for fresh graduates in the field of biochemistry where they can showcase their skills, especially businesses pertaining to quality control and safety section. Biochemistry candidates can think of working with both the private and public sectors. Here is a list of companies that are always in a constant hunt for biochemistry experts to come work with them:
Medical instrument production businesses
Food and drink industries
Biotechnology
Research companies and laboratories
Chemical manufacturing companies
Sales and marketing Firms
Health and beauty Care
Public health entities
Drug manufacturing companies
Blood service
Research departments
Industrial laboratories
Cancer research institutions
Environmental pollution control
Educational institutions
Agriculture and fisheries
Forensic science
Public health laboratories
General hospitals
Cosmetic industries
After qualifying with a post-graduate degree in biochemistry, you will have a wider scope to get involved in research related functions. Graduates can choose from a variety of specialisations by demonstrating the ability to combine and analyse information. Check out our website and browse through our biochemistry programme structure that not just has to offer good research techniques but also placement training.