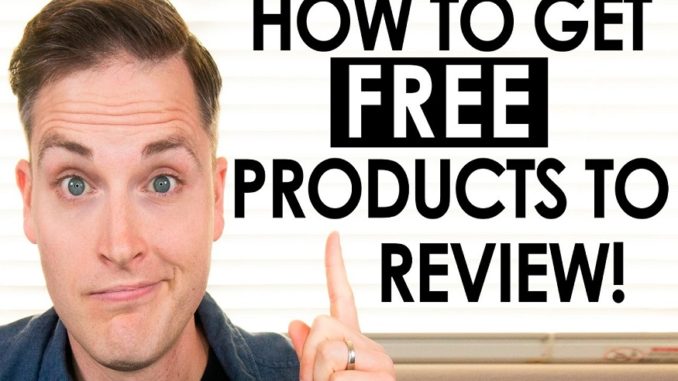 Thanks to the immense growth of channels like MKBHD and Unbox Therapy, many people aspire to become tech reviewers on YouTube as well. I mean who would not want to get their hands on exclusive tech gadgets, even before they hit the market. But, what things do you need to start a tech review channel and get YouTube subscribers to it? Do you need a camera that shoots 4k videos or do you need a fancy studio with high-end lightings to review tech gadgets?
Unfortunately, many aspiring YouTubers don't know how to get started with a tech review channel. If you are one of them, I am here to help. In today's guide, I am going to share a few things that you should remember to become a top tech reviewer on YouTube. All these tips will help you start moving in the right direction and even you'll start getting millions of views on your review videos. 
Let's Talk Equipment
First, let's discuss what equipment you'll need to make review videos for YouTube. To be honest, you don't need any fancy equipment such as mirrorless 4k cameras, high-end lights, and even an expensive setup. You can start making such videos in one corner of your room using your mobile phone itself. 
Today, even a mid-range smartphone is capable of recording 4k videos. And, if you already have an iPhone, you can even step up the game by recording 4k videos at 60 frames-per-second. However, I would still recommend buying a good quality tripod for mobile phones and a ring light. These two items will help you make steady videos and keep the lighting up to the mark as well. 
And, once you get YouTube subscribers, you can further invest in more equipment to enhance the overall quality of your videos. But, if you've been stalling starting your channel due to lack of equipment, I'd recommend getting started. 
Choose a Specific Niche
What type of tech-products do you want to review? Are you going to review smartphones or do you only want to review cameras? Picking a niche is extremely important while starting a tech review channel as this will help you target a specific group of audience. 
No doubt, you can also review random products once in a while, but if you stick to a specific product type, it'll be way easier to get instant YouTube subscribers and get more views on your videos. Also, once you've chosen the desired niche, make sure to edit an appealing trailer for your channel and share it on all social media platforms. The trailer should emphasize on what types of gadgets you review and what users can expect from your channel. 
It's Not Necessary to Buy Products
Of course, if you are just starting with your tech review channel, you won't be able to buy a thousand-dollar iPhone. But, that doesn't mean you can't review it. In the beginning, create videos from an outside perspective and share your thoughts on the specific product. Tell viewers what you liked about the new product and what could have been made better. 
If you're honest with your reviews, your channel will eventually start to get more exposure and people will start watching your videos. And, once you are financially capable, you can easily buy all those products and give users hands-on reviews for each one of them. 
Get Started
Keep in mind the more you procrastinate, the more challenging it'll get to break through the competition. So, get started today, and start scrutinizing ideas for your first video. However, always remember that the first impression is the last impression. So, don't be in a rush while creating your first video, and make sure to focus on delivering high-quality videos all the time. 
Conclusion
So, that concludes our guide on how to get started with a tech review channel on YouTube. If you are a tech-geek as well, this is the right time to start your channel as all the tech-giants are releasing some of the cool gadgets. Review those gadgets on your channel and start making money while doing what you enjoy.