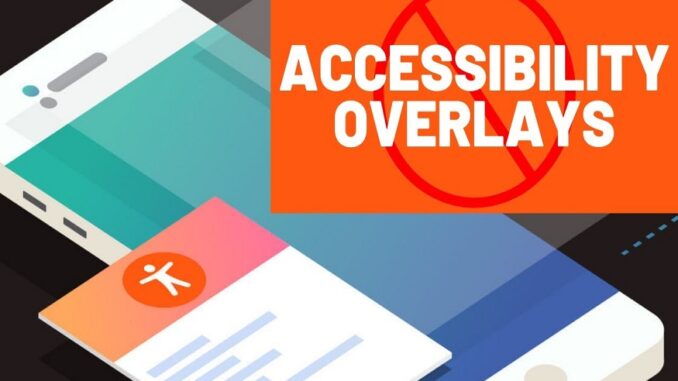 Accessibility overlays are a boon to businesses across the world. Thanks to this cost-effective tool, businesses are able to abide by web accessibility laws and prevent hefty fines and lawsuits. According to most laws in nations across the globe,the web pages of your business site should be accessible to all users, including those with disabilities.
 However, most small business owners face the challenges of keeping their sites accessible to everyone as conventional methods are expensive. They had to hire web developers for the task, and this incurred a lot of time and money. As a result, some businesses resorted to DIY methods, and since web accessibility is a complex subject, they often made mistakes and were subjected to expensive lawsuits.
Choose the right accessibility overlay for your business
All overlays are not made uniformly. They differ in features, and this is what you need to take into account when you are choosing one for your business. The accessibility overlay should cater to the needs of your business and give users an enjoyable browsing experience.
When it comes to the technology of the overlay, those infused with the power of artificial intelligence have several benefits over their generic peers in the market. They are quick to scan your site and make it compliant faster. Those overlays with AI are automated in nature, operating in the background without disturbing the user interface or the browsing experience of the site.
Compare features and functionality
Before choosing the right accessibility overlay for your business, you should compare the tool's features and functionality. Match it to the needs of your business to attain the optimal effects.
A comprehensive solution that accommodates all kinds of disabilities is the best tool for your business. When the overlay is equipped with AI, it better understands the website's architecture and contexts better to consistently implement the appropriate accessibility requirements needed for compliance.
Salient benefits of the right overlay for your business
When you choose the right overlay for your business, you are able to reduce the time when it comes to adhering to legal accessibility guidelines. The overlay generally uses a line of JavaScript to make the appropriate adjustments to the site. The tool scans the web content and makes the desired adjustments instantly. This means that your site is fully compliant round the clock.
Artificial intelligence helps you get the competitive edge
An accessibility overlay with artificial intelligence is better than a generic tool. The latter will have limitations when it comes to making adjustments to your site, and it will not be able to implement solutions to accessibility gaps as effectively as tools infused with the technology of artificial intelligence to give you custom solutions.
Suppose you are searching for an accessibility overlay with artificial solutions. In that case, you can use the widely popular tool by Accessi Be, trusted by several businesses, both big brands and SMBs across the world. This overlay has the ability to include all the different types of users with disabilities and arrests areas that manual attempts even fail to resolve.