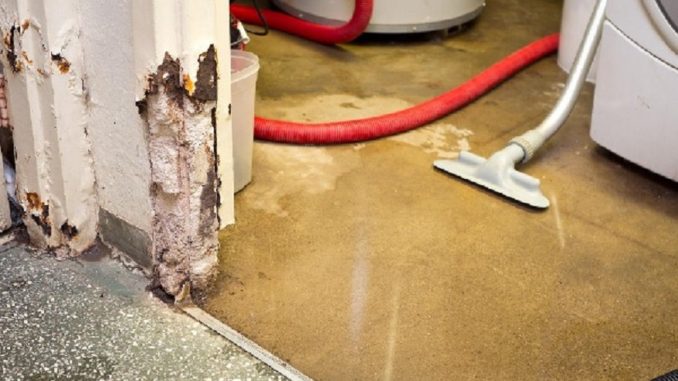 Flood damage can be found in any area of country. The reason of flooding may be natural like heavy rain, flood or ice melting or plumbing fault like broken pipes or overflow of toilet. Regardless of the cause of water damage, your property needs professional water damage restoration and property repairs as there is so much cleaning and restoration is involved which is hard to do by yourself. In doing so you may harm yourself and add more to property damage as you neither have proper tools nor knowledge.
When there is a problem of sewage backup, contaminated waste water can enter your bathrooms. This water contains harmful microorganisms. This can be very dangerous for your health and requires the immediate attention of professionals so that the main water line and sewer manholes can be thoroughly examined.
Broken pipes or flooding due to any other reason also need professional help as the water would not only damage your important items but also the structure of your residence or workplace. Flooding in your property can also affect the construction of those around you. The accumulated flood water can cause mold and mildew growth and electric shocks too.
The undetected leakage of water also increases your water bills and you are unaware of the real source. Only a trained worker knows how to detect and mitigate this situation and that is why you need to contact them.
Home appliances like washing machine and dish washer has pipes and any leaks in pipes or joints cause water damage. Sometimes soapy water keeps leaking behind the machine undetected and mold grows.
When the snow gathering on your roof in winter melts and does not get a way to drain, it can form ice build-up over your roof and lead to the formation of an ice dam. This can seriously damage your property's structure and eventually lead to leaking roofs as the water would seep underneath the shingles and then drip down into the ceiling and destroy the paint.
Flooding due to heavy rain storms, ice melting or due to hurricanes enters your properties and causes massive damage to structure, foundation and other contents. This water usually finds its way and enters the properties through basements, sewer lines and doors.
There are three categories of water damage:
Category 1
Clean drinking water from broken pipes which is safe to consume comes in this category, known as fresh water.
Category 2
This water contains contamination and pollutants and harmful for health if consumed, known as grey water.
Category 3
Water from sewer lines and flood water from rivers and sea is mostly dirty water containing debris, mud, bacteria, toxigenic agents and other harmful contaminants. It is called black water.
Water can easily absorb and spread every nook and corner making the structure weak. Water damages every material like wood, metals, electronics in different way. It becomes essential to call water damage restoration company to help you mitigate the damage and restore your property to livable state.