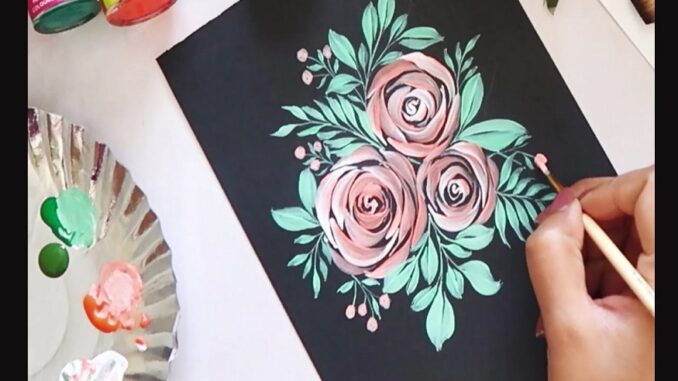 The living room is the main spot in any home. It is that central area that serves the purpose of interaction and socialization. No matter what is the theme of your living room, elegant, bold, or sophisticated, it deserves a unique touch of décor.
When it comes to decorating your living space, you have so many styling and decoration ideas. However, home décor items like paintings can truly change the appearance and feel of the living room. It can help set the mood of every person within seconds. Thus, we have come up with a list of the top 5 paintings for the living room. These paintings will help you give a stunning makeover to the space while saving your money and time.
1. Pichwai Paintings
Pichwai is an ancient form of a painting style that was developed 400+ years ago in the Indian state "Rajasthan". These paintings will help you create a peaceful environment in your living room owing to the picture of Srinathji or Lord Krishna. These are one of the prettiest spiritual artworks that are majorly used in temples as a backdrop. However, people have now started to decorate them in their homes for multiple reasons- peace, spirituality, beauty, and décor.
With Pichwai painting, you don't have to worry about anything, including whether this painting will complement your décor or not. They are highly versatile and go with all interior themes well.
2. Buddha Paintings
Another type of painting that falls under the spiritual category is Buddha painting. A painting with an image of Lord Buddha makes a nice addition to your living room. By hanging Buddha paintings on the living room walls, you will bring fortune to your family and home. All the family members and guests will feel immense peace inside your living space. Everyone will love to sit in the hall all the time due to the calmness inside the room.
These paintings are so practical from a home décor viewpoint that people in China, Sri Lanka, Japan, Thailand, and Hong Kong love to decorate their homes with Lord Buddha paintings.
3. Abstract Paintings
Most people nowadays love to style abstract paintings in their living rooms due to their aptness to blend with any décor seamlessly. These paintings show a radical thought of an artist. They generally leave the viewer thinking about what the artist is trying to portray through this artwork. These paintings include vibrant or subtle color combinations, lines, shapes, and designs.
Whether you have a formal, semi-formal, or casual living room décor, abstract paintings make the right choice. You have an exquisite variety of abstract artworks in the market. To make a décor statement, you just have to keep the theme of your living space in mind and accordingly pick an abstract painting.
4. Floral Painting
Flowers are one such natural element that is loved by everyone. They are the symbol of beauty and love. As everyone knows that your home décor shows your personality. Thus, a floral painting in your living room will showcase your affectionate personality and humble nature to everyone.
Apart from speaking about your persona, floral paintings enhance the beauty of your living room walls. They look so perfect in the central area of your home that everyone would give a compliment on your style and choice. Different flowers symbolize different emotions so choose the painting accordingly. For example, white rose for purity & peace, red rose for love, pink rose for happiness, orange rose for desire, etc. Make sure you choose a floral painting that shows only positive emotions to create an impact on the viewers.
5. Indian Miniature Paintings
Indian Miniature Paintings are one-of-a-kind artwork that was created in ancient times. These exclusive paintings are named miniature paintings because they are made on a small canvas- ivory panels, wood, marble, cloth, and palm leaves. The intricate design and vibrant colors make these paintings look charming.
Talking about the artistic features of these paintings, they represent ancient life- how people live, entertain themselves, etc. Now, miniature paintings have taken a modern turn where artists create a range of miniature designs like animals, birds, nature, and much more. These paintings are a must-have décor item to amplify your living room's look.
Conclusion
These paintings add a character to your living room with their rich colors and beautiful artwork. They will provide your space with a perfect final touch and lift its beauty for sure.
We're curious to know about your choice of paintings from this list. Comment down below!