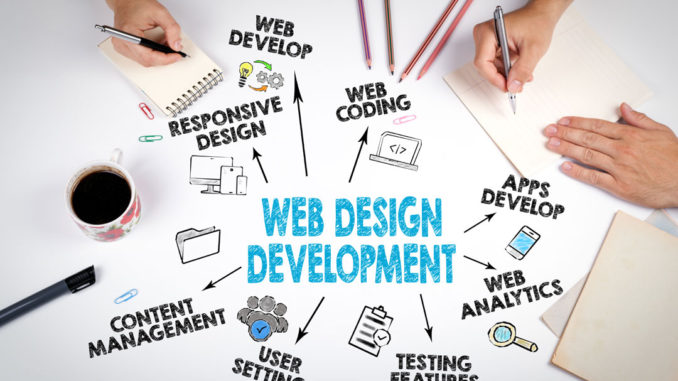 SMB-management is demanding for every new business owner. If this person runs their venture from home, it's even more important to keep things under control.
Since every new SMB-owner needs to get familiar with different things, it's not hard to lose track of tasks, projects, and employees.
Submitting projects after deadlines, letting down your clients, and neglecting your employees are all signs of bad management.
In this article, we'll show you how to stay well-organized and run your business as efficiently as it gets.
1)     Create detailed schedules
Good planning should be an integral part of every management.
In line with that, SMB-owners need to create detailed schedules in advance. While extensive planning might be time-consuming, it pays off in the end. So, your schedules need to contain the following items:
Projects, tasks, workers' assignments. SMB-owners need to distribute tasks to their workers and team leaders on time. Every task and project should have a deadline, as well. In that light, using project management tools significantly facilitates the planning process.
Meetings, analyses. Unless there's a sudden need for a meeting, due to some unexpected events, plan the meetings with team leaders and clients in advance. You can use Zoom, Microsoft Teams, or any other video conferencing tools to make this work.
Social media posts. Scheduling your posts for the entire workweek beforehand will help you focus on your core business tasks while ensuring a constant presence on social media.
When you know the exact time of every operation within your business in a workweek ahead, nothing will slip under your radar.
2)     Use the cloud instead of paper
Many home-based SMB-owners don't have a separate workspace. While this doesn't have to be crucial in running a business, it can cause confusion in daily work activities.
Losing notes and business documents is a common thing for such business owners. This is where the cloud comes in handy.
Instead of writing down notes at meetings or your business ideas on a piece of paper, you can use Google Docs, Spreadsheet, or any other similar online tool.
Likewise, using note-taking apps is another practical thing to do. You can use either your mobile phone or your computer to take notes and you can always access them via these tools. This will reduce the risk of losing important business information, plus, you'll go paperless, which is a nice ecological move, as well.
3)     Make your payments on time
Losing track of your payments will put your entire business at risk . If you miss some due dates for payments, your clients won't be happy than you can take help of work monitoring software  . In case the same thing happens to you with the same clients, it's highly likely that they'll cancel their collaboration with you.
On the other hand, some clients might skip their payments to your business. It happens when you collaborate with a lot of business entities. If you don't have a record of accounts receivable, you might not notice such a thing.
Therefore, new SMB-owners should have zero tolerance for late payments, both on their side and on their clients' side.
Keep an eye on your invoices, send reminders on time, and never miss a payment. Save your bills and invoices, as well, in case there are any disputes regarding your payments. This will ensure a smooth cash flow and frictionless development of business projects.
Also, it's much easier to file a tax return when all your business papers are in order.
4)     Track your working hours
Home-based workers and managers know that logging off is not that easy. If your working hours are interrupted by our family or personal obligations, you need to make up for the lost time.
That's why many business owners work longer hours from home than from the office. Whenever possible, SMB-owners working from home should do their best to avoid this model.
If you constantly work longer than planned, you'll be exhausted, which will result in lower productivity.
Such working habits often lead to burnout or dissatisfaction with your business as a whole. Tracking working hours is a must if you want to stay productive and run your business effectively.
In that light, avoid running errands or performing non-business activities during your working hours. Likewise, log off after work so that you can spend quality time with your family friends, or simply to have proper me-time.
5)     Rely on digital marketing features
Today, there's no efficient business organization without digital marketing features.
For starters, you'll need a website. The designers from a web design company in Houston claim that the website is still the online hub of every business. Presenting your business and its services that way is an efficient way to communicate with your potential leads and clients. They can easily subscribe to your services via the website and find out anything they like to know about your business.
Writing blog posts will help you organize your marketing features, as well. Well-researched and optimized blog posts will increase the number of visits to your website and boost your online presence.
Home-based business owners can use their work environment or surroundings to take original photos and add them to their website and their social media business posts. These marketing features will help them stand out from other business owners and be more competitive on the market.
Running a business from home is a challenge, but it can yield some benefits, as well. If you manage to stick to your schedules, you might even work less while staying more productive. Of course, it takes a lot of self-discipline and planning to reach those goals. The tips shared above should help you organize your work that way.