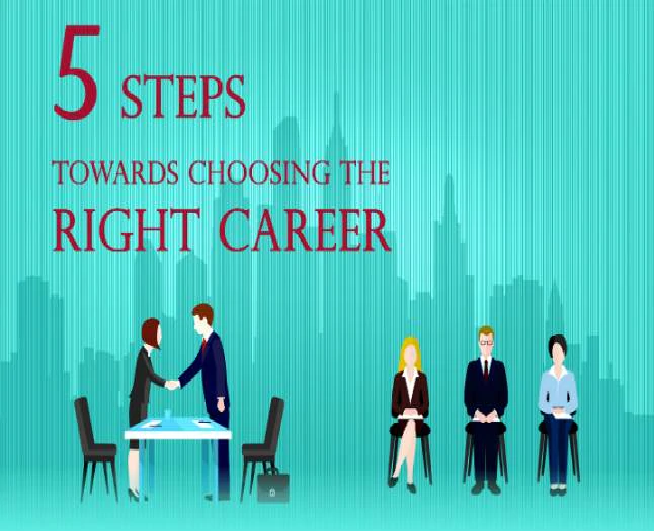 There is an old saying that goes something like, "Find a job you love and you will never work a day in your life." While this may not be 100% accurate (even that perfect job will have the odd bad day!), it is pretty true in many ways. If you are looking a career path to follow, then it may be something that resonates with you right now.
What else comes into play when choosing the career path you will take? Although it may sound pretty easy, the myriad of different options on the table may in fact make it a bit overwhelming. Or you could be struggling to find that career that excites you. One thing is for sure though – getting it right is key as you will be working for a long time!
How to choose the best career for you
The main thing to understand here is that this is an individual process. As we are all different, the career that your best friend or brother takes may not suit you at all. It really is key to think about it on a personal level to make the right choice.
Here are some of the most important things to take into account:
Choose a sector that fits your strengths – the first thing to do is sit down and really think about what your individual strengths are. If it helps, get a pen and paper to write them down! By compiling a list of what you are good at and the areas you shine in, you can then find career choices where they are required. This will save you time in pursuing careers that you are not suited to as well as helping you find an awesome job.
Choose something you love – this may not be totally possible depending on your passions, but at least choose a career that you will enjoy. If you are lucky enough to carve out a career doing your dream job, then all the better! The point is that you need to choose something that you will be excited about going into each day and that will not be annoying.
Do some more research – once you have worked out which jobs use your strengths and which ones you would like to do, research them a bit more. Many jobs can sound brilliant on the surface but have lots of things that you might not enjoy. Try to talk to people already in that sector or research online to make sure that you will enjoy most of what you will do. All jobs will have something that you are not a big fan of, but as long as these are minimal, it is fine. This will also tell you about any formal education needed for the role.
Speak to a careers advisor – if you are really struggling to find an awesome career on your own, then maybe you need expert advice. Careers advisors or recruitment specialists are a good idea here as they know about lots of different professions in detail. They can come up with some suggestions that you may not have even thought about.
Get some work experience – for some jobs, the best way to work out if they are for you is to do them. Nothing will give you an insight into the reality of a role like getting stuck in. A few days of work experience will soon tell you if it is the right career for you.
Get relevant qualifications
For some careers, it is not as simple as deciding one day that you fancy it and then jumping right in the next. Some roles will require you to have certain qualifications specific to the sector they are in or a higher level of education such as a degree. The paralegal profession is a good example here as you need a paralegal degree to work in it. Bryant and Stratton is a famous institution in the US that offers this and other types of industry-specific awards. Be sure to get the right training and qualifications that you need for the career in which you are interested.
Find the perfect career for you
Finding that awesome job you fancy doing during your working life is essential. It will not only give you a clear idea of what you are building to but will also ensure that you can start working towards any qualifications needed. Once you are ready, you can begin your career and enjoy your working life.