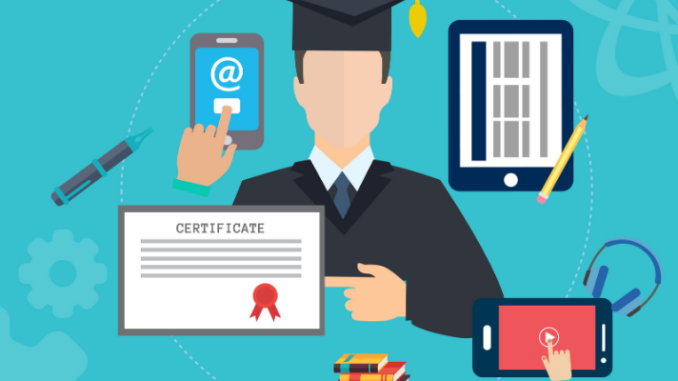 Why should students choose to study online instead of going to school? With the advance in technology, studying online has not only become easier but much more efficient. It saves students the time and effort of travelling and comes with flexible hours. Online education has become the preferred choice among many students especially during this lockdown phase and comes with several benefits.
Here are a couple of reasons to choose online education.
Choice 
For most people picking up and moving to the school or college of your dreams with the program of your choice is rarely a possibility. Online education can provide you with a range of programs and specializations along with completion certificates and expert teachers. Moreover, you don't need to leave your home regardless of where the college is based.
Cost-effective 
It's no secret that going to a good college can be expensive, besides the staying and travelling expenses, there are books, classes, tutors, and a lot of hidden expenditure. Online training programs offer a fraction of the cost along with online e-books, flexible timings, no commutes, and the best teachers.  This makes it more cost-effective when compared to on-campus programs.
Flexible 
Fitting classes, work, family responsibilities, and more can be quite a challenge as a student. You will find it difficult to concentrate and do your studies justice and this can pose a problem in your overall score. Online classes are flexible, you can do them every day or a couple of times a week without missing anything, this makes it easier to focus on other important things.
Convenient
Online education makes it easier and more convenient for students in rural areas to gain access to education. It allows people who live across the world, and even those who travel frequently not have to give up their hopes and dreams.
Face to face interaction 
Online courses in India have improved to such a high level that students can now join a classroom online and interact face to face with their teachers. It allows them to not only ask questions and decipher solutions, but also helps them to ask their tutors whenever they need help. Through these tutors can also help out students who are behind or need extra help to pass their class.
Networking possibilities 
With the advancement of online education, people all around the world are open to networking opportunities. They can connect and study together in a particular field, unlike on-campus education which limits you to a small local area.
Effective learning 
A research study that took place stated that students learn more effectively online. Students on campus faced a number of issues from feeling too shy to ask questions to not getting the attention needed if they didn't understand a topic. Tutors online taught students one on one or in a class where they felt comfortable to ask questions, study, and learn.
Online training environment 
Online education has a certain degree of comfort that can help students ease their fear. It allows students to feel comfortable enough to think about their responses, ask questions and properly understand the content, they can always do a one on one with their teacher online after class to help them understand better.
New and updated technology 
It can cost a lot to go off to college or school but with the advance of online institutions and the latest learning technology, students are learning with the most up-to-date technology. This also ensures that certification and diploma courses along with certificates are up to date and can be used to get the job of your choice.
Brainstorming together
There's nothing like sharing ideas and the excitement that comes with it. Online learning communities are tailored to learning new skills, earning degrees, and sharing ideas that can help advance your career. Since you get to meet so many new people online brainstorming becomes easier as you'll be guided by your tutor and professional experiences. 
In Conclusion 
Online learning comes with so many benefits, you no longer have to wait weeks to learn your test scores as you will have access to them immediately. Online learning also teaches you time management and discipline, you will be forced to learn how to manage your daily tasks at home and still make time for online classes. Online education has become quite popular today and more and more students are opting for it.